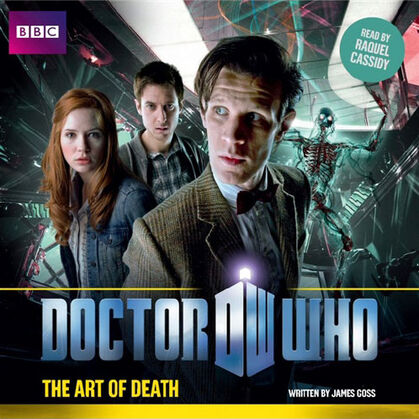 This is a great little story.
James Goss has written a cracking tale that really feels like it belongs in the Moffat era Who - being that it is based around a very clever, as the Doctor would have it, 'timey whimey' idea.
We have characters moving in different directions and at different speeds through time, with only Penelope, our narrator, remaining constant. This makes for some lovely scenes as she meets characters for the first time after they have already met her and vice-versa.
Now, I know that I have said previously, that these things benefit from being read by a Doctor, but on this occasion, I don't think that is the case. This is very much Penelope's story, so to have it read by Matt Smith would, I feel, have diluted her tale.
This would have been particularly true when we eventually got to the end and the secret of what was really happening was revealed. And like all good reveals, this was one that I should have seen coming.
Which brings us to Raquel Cassidy, the narrator. She is excellent here. As alluded to above, her acting is wonderful as she inhabits the main character and really makes the reader feel for her.
And as I am sure you have picked up from the rest of this review, Goss's script is bang on. He has found the voices for the main characters with seeming ease. His Eleventh Doctor in particular is delightful. The listener can almost hear Smith's old man/childlike enthusiasm in the lines.
This is a gem of a tale from
AudioGo
. You really should buy it.