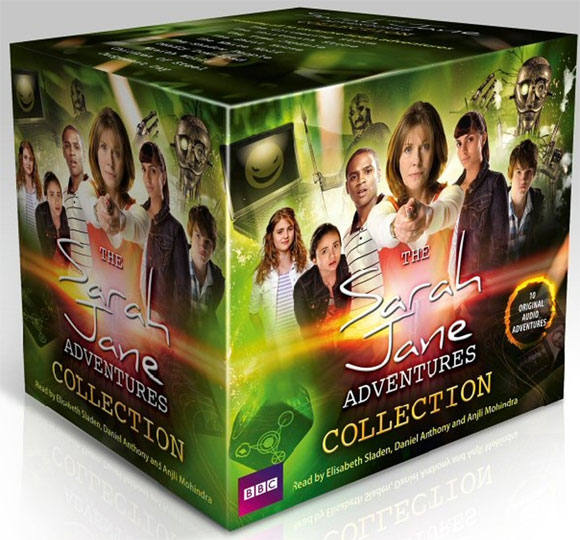 This box set of ten stand alone Sarah Jane Adventures adventures is, with the exception of the final two stories, narrated by the late Liz Sladen. And when listening, I couldn't help but think that there may never come a time when the Who fan isn't a little bit sad at hearing her voice.
As you would expect with a collection of this size, the stories vary somewhat in quality, but are, as a rule, always worth a listen.
There is a problem with the series as a whole though, that would not be apparent if listening to these, say, one a month or whatever their original release schedule was, but when listening to the back to back, this problem is easier to spot.
And it is this: far too many of these stories revolve around a plot that has one of the main characters either being hypnotised or taken over by some alien intelligence.
A lot of them are structured very similarly too, opening with an action scene then flashing back to show how the characters got there. This is not a bad way to build a story, but if used too often, it becomes weary.
As I said, the quality is generally very good. I won't got into each of the tales individually, but my favourite was probably 'The White Wolf', which built a lovely atmosphere and had a genuinely intriguing plot.
Naturally, Sladen is superb at reading the tales and her enthusiasm and her love for the role, for the character of Sarah Jane Smith, comes through with every word.
The final two are narrated by Anjli Mohindra and Daniel Anthony, and they too make excellent work of the stories, and leave the listener with some hope that this series can perhaps find continued life here on CD and download with
AudioGo
.